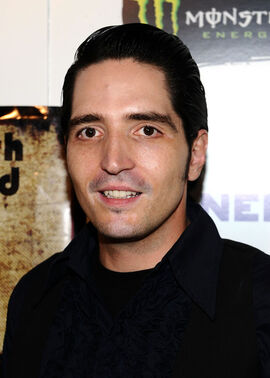 David Dastmalchian portrayed Nelson in Sushi Girl.
Mini Bio
David Dastmalchian is originally from Kansas. He moved to Chicago, IL, to study acting at The Theatre School, DePaul University. After college, David worked as a professional fisherman in Alaska, a circus performer, movie theatre usher and playwright. He is an ensemble member of Shattered Globe Theatre Company and Caffeine Theatre in Chicago.
Selected Filmography
Arc of a Bird (2008)
The Employer (2013)
Prisoners (2013)
Trivia
David Dastmalchian was preparing to play college football on the east coast when he received an unexpected scholarship to study acting in Chicago.
Sources
Gallery