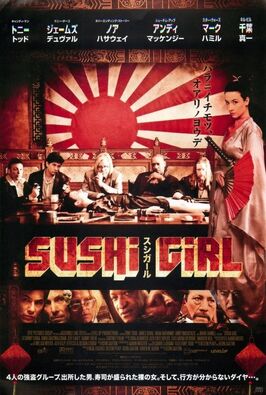 This page contains the parents guide for
film
.
Sex & Nudity
Sushi Girl on the table nude for the entirety of the movie (brests shown heavily and vary between covered and plain view throughout).
Prostitution is implied.
Violence & Gore
A man snaps a rib of another man, causing him to scream in pain.
A man uses a hammer to insert a chopstick into the other man's leg. He then twists it to cause more pain.
A man hits another man with a sock filled with broken bottle pieces.
Two men shoot each other. 
Profanity
Vulgar words are heard throughout the film.
Alcohol/Drug/Smoke Abuse
Men are seen drinking alcohol.
A man is seen smoking a cigar.
A man is seen using crack cocaine.
Frightening/Intense Scenes
The torture sequences are quite painful and could cause discomfort to some viewers.
A particular characters's role in the film is very emotional.